Adult Females
Call for more in depth information on the bloodlines of each of these Fabulous Chihuahuas!
 ______________________________________
"Marie"
BonBons Let Them Eat Cake

BOTH parents are AKC
Champions
Marie is the sweetest little girl with such gorgeous and unusual coloring. Such a wonderful dog to have around the house. Very outgoing and playful, with a gorgeous applehead and fabulous cobby body. She was the first to be litter box trained in her litter and she's NEVER had an "accident" in the house! Proven producer of the most gorgeous appleheads you've EVER seen! Her pups are always the most highly sought after.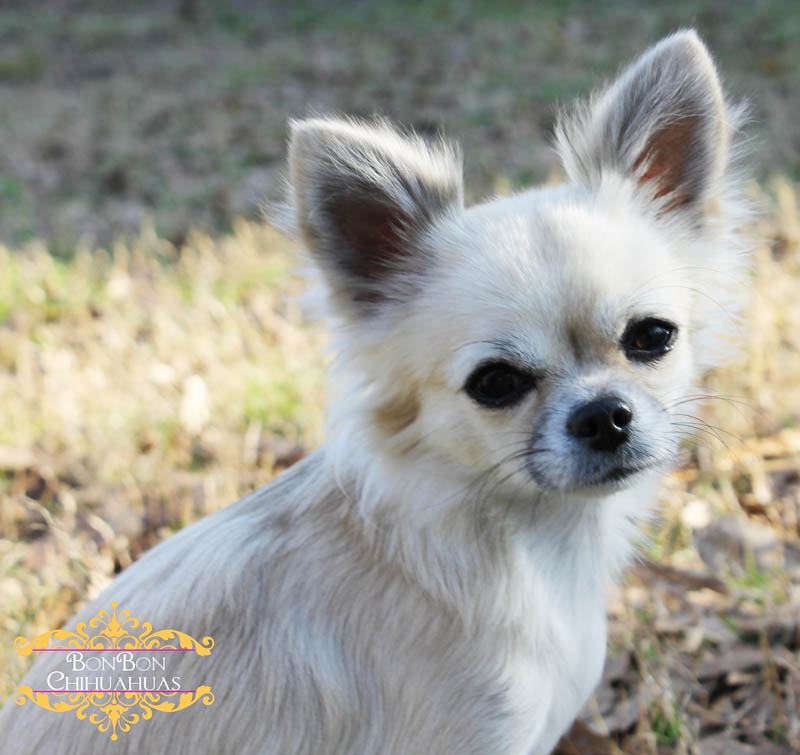 Health tested and passed with flying colors!
 _____________________________________
"Frenchy"
BonBons Pardon My French
Champion Sired
Frency is our 8yr old daughter's dog. The socialite of our group and lover of children. She and Marie are the best of friends, you'll never see one without the other. Ideal cobby body, applehead and petite features that she always passes to her little ones.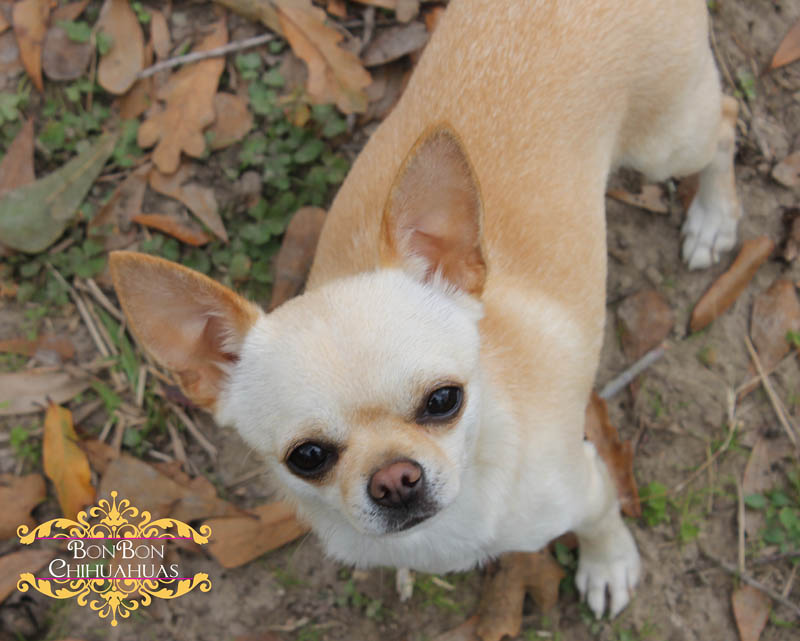 Health tested and passed with flying colors!
"Audry"
Mollnar Breakfast At Tiffanys
BOTH parents are AKC Champions!
That beautiful face make you fall in love with Audry, just like her pups. Audry's markings are always what I look forward to her producing with her puppies. All that white on her face, neck, chest & legs really make a pup stand out! A sweet heart who's nickname is "Sporty Spice" because she loves running in the yard and playing fetch. Watch for a rainbow of color from with her babies, with that same beautiful face!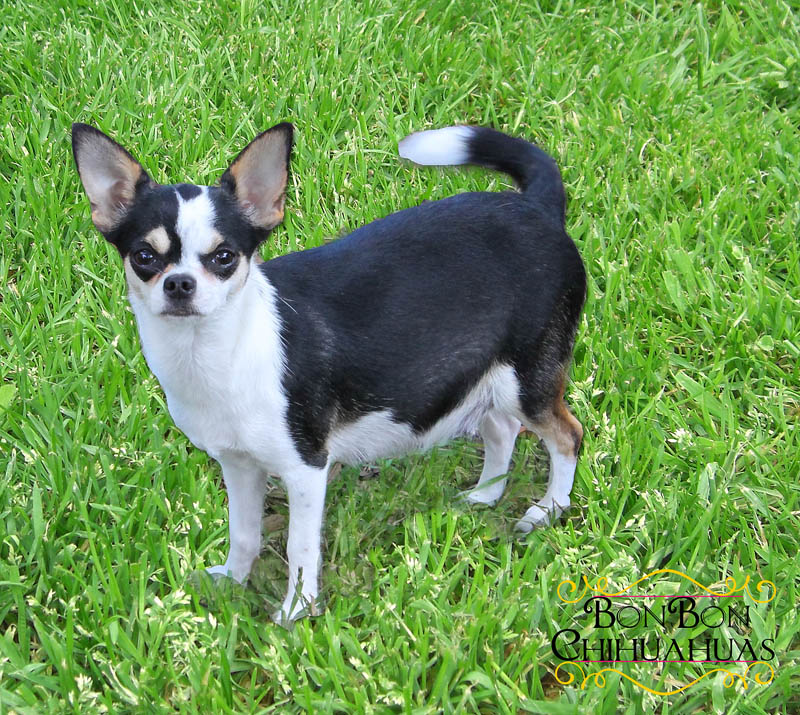 "Hanna"


GRAND CHAMPION Sired 
Hanna is new to our little pack. Perpetually happy and totally bossy, so chihuahua! Her petite features are so feminine with a coat so silky, I have to force myself to stop petting her. We are looking forward to the fabulous babies we will see from her!
BETTER PHOTOS COMING SOON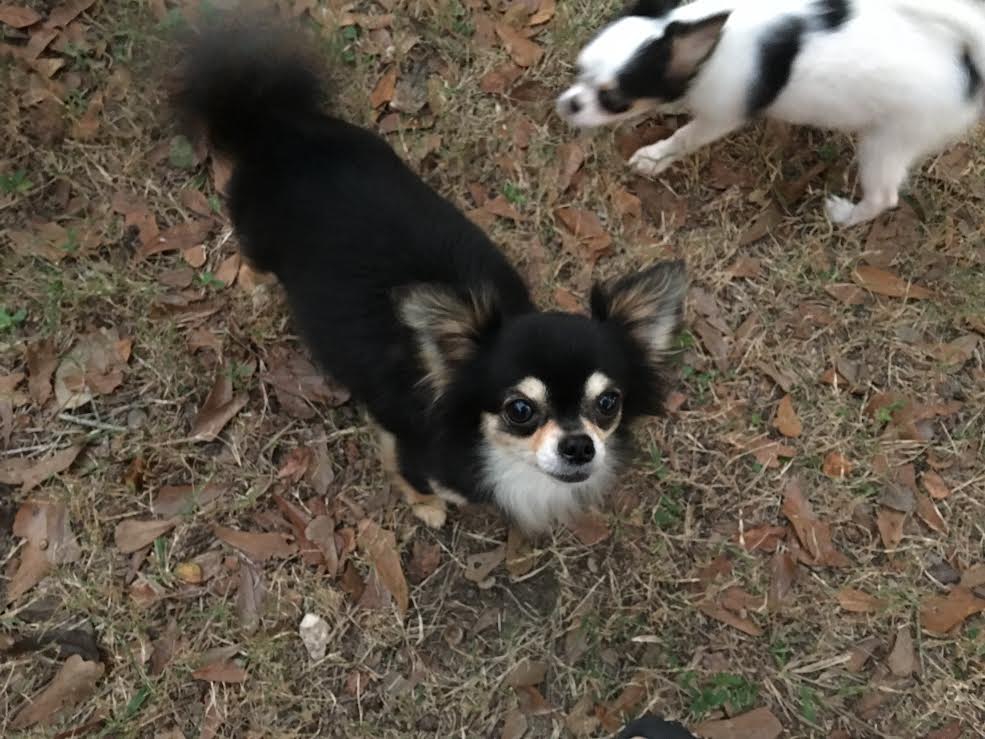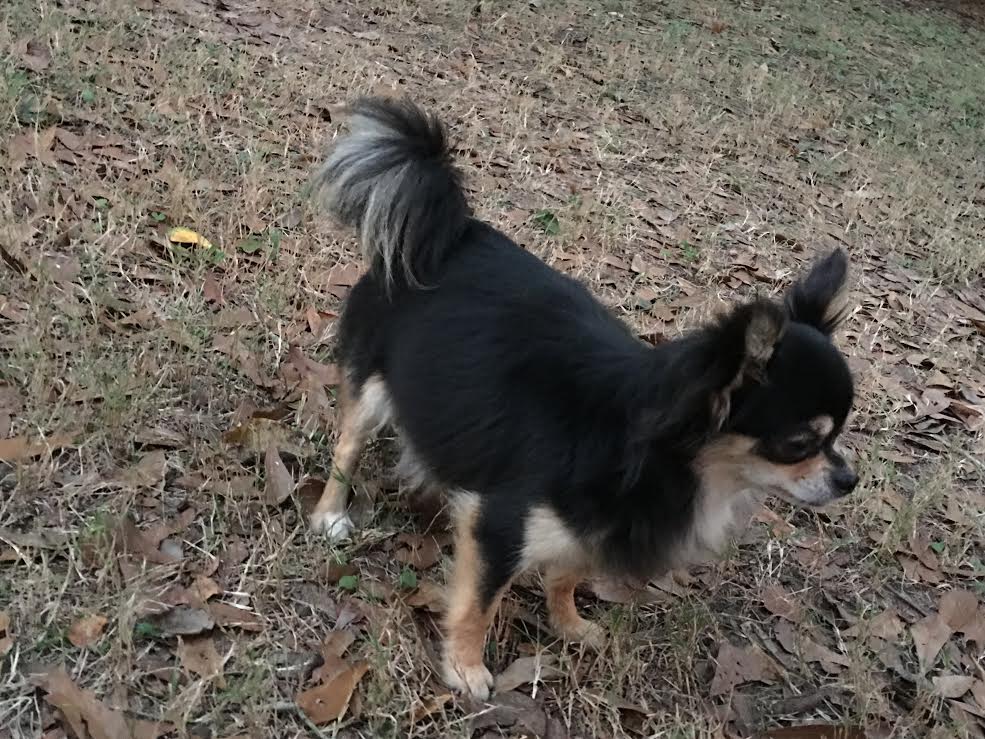 __________________________________________________    
Christy Leach
Visit us in
Historic Alvin, Tx
713.899.8208
All images and information on this web site belong to BonBon Chihuahuas and is not to be reproduced in anyway, shape or form. BonBon Chihuahuas ©Copyright 2008-2015 All Rights Reserved. No part of this web site maybe taken without the express consent of Christy Leach, BonBon Chihuahuas.