Mollnar American Outlaw
"Outlaw"
GRAND CHAMPION Sired and his mother is also a Champion!
Outlaw has joined us, looking to prove all of the amazing pedigree that is behind him. He has petite features and is almost too pretty to be a boy. He is happy, playful and always stealing everyone's bones.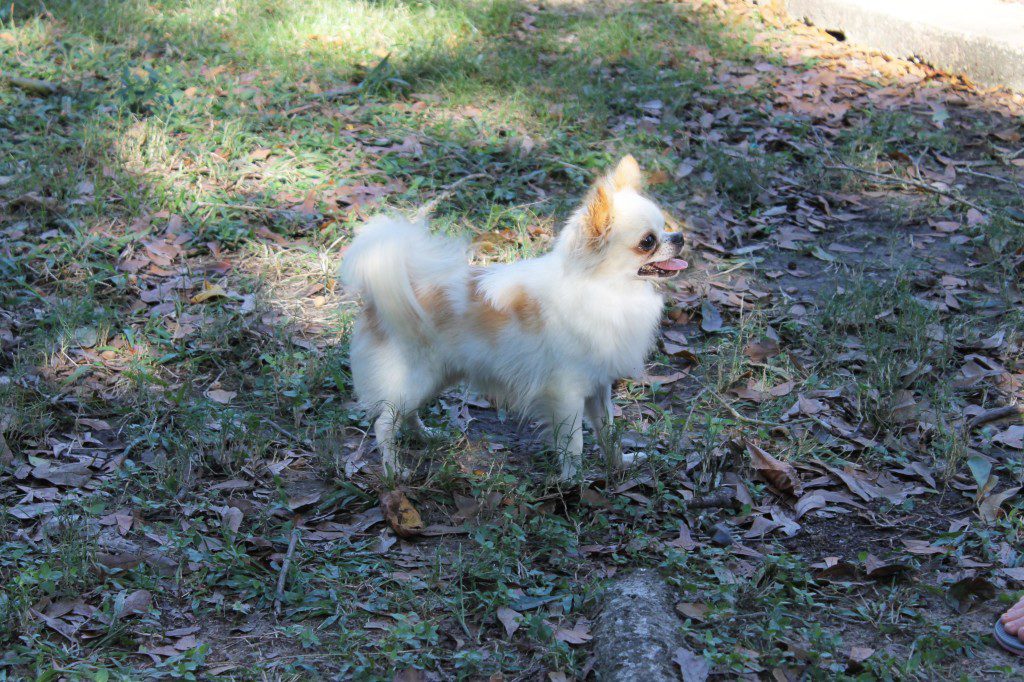 Bard Golden Fletcher SVIT Barbi
"Fletcher"
Ukraine Import
Fletcher is brand new to us but we are excited to see his offspring showing amazing colors like blue, chocolate, lavender and sable! His unusual blue and white coloring, coupled with his light gray eyes makes me really stand out in a crowd. His loving personality makes him unforgettable!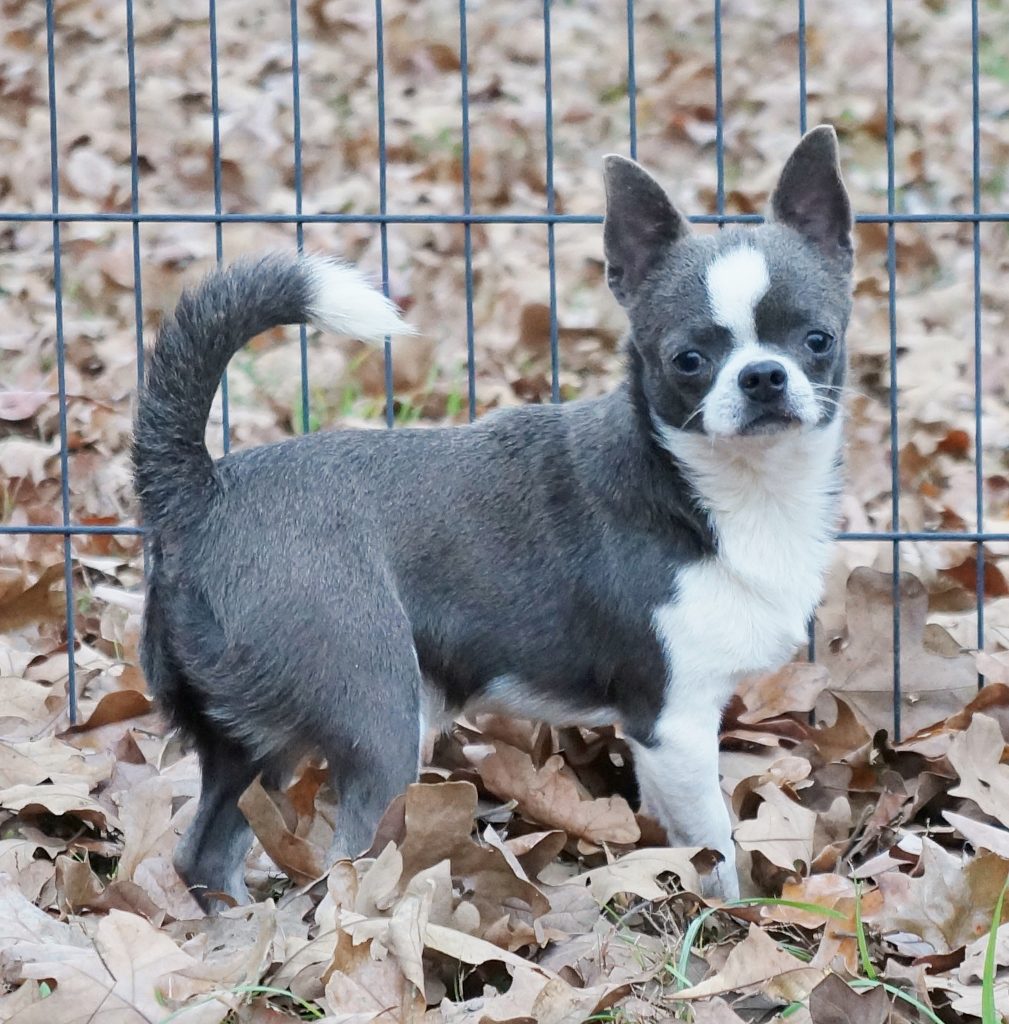 Champion Y-Not Mollnars Ring Of Fire
"Ringo"
Champion La Casa Poco DevIndisguise x Champion Tresur-Fiesta's Flicker O' Flame
Ringo is a very short and cobby little boy with a gorgeous head, short nose and a tiny square body with short legs. All of those combined with his winning personality, and these are genes he passes down to each and everyone of his pups.
RETIRED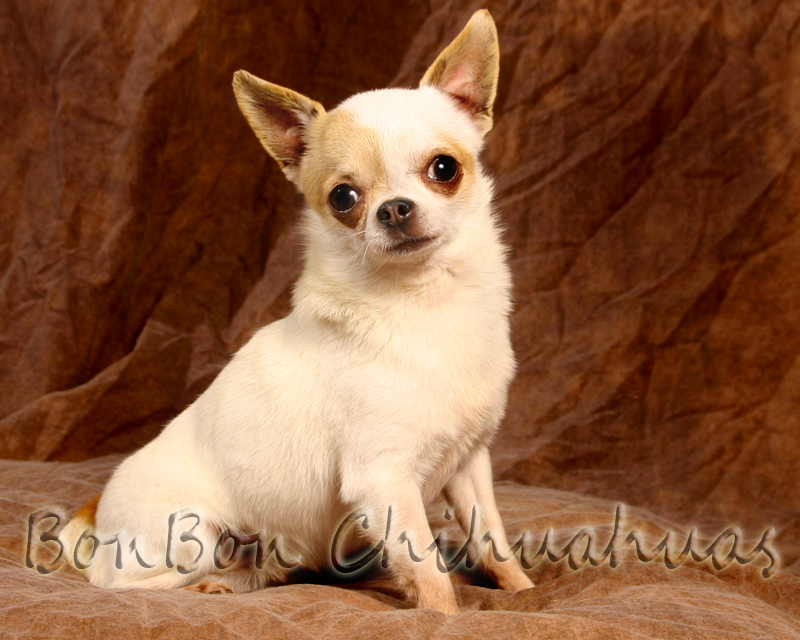 Ringo is Heart, Eye & Patella Certified

Christy Leach Visit us in Historic Alvin, Tx 713.899.8208 All images and information on this web site belong to BonBon Chihuahuas and is not to be reproduced in anyway, shape or form. BonBon Chihuahuas ©Copyright 2011 All Rights Reserved. No part of this web site maybe taken without the express consent of Christy Leach, BonBon Chihuahuas.