I'm addicted to adorable dog houses. My favorite are the two story indoor houses so your chi (or other small dog) can sit on top and watch for you out the window. My dogs love to wait for my husband to drive up every evening. They go sit on top about 30min before he arrives. So. Cute.
I'm still trying to figure out why the girls love him more than me. At least I have Outlaw and I know that I'll always his favorite human being!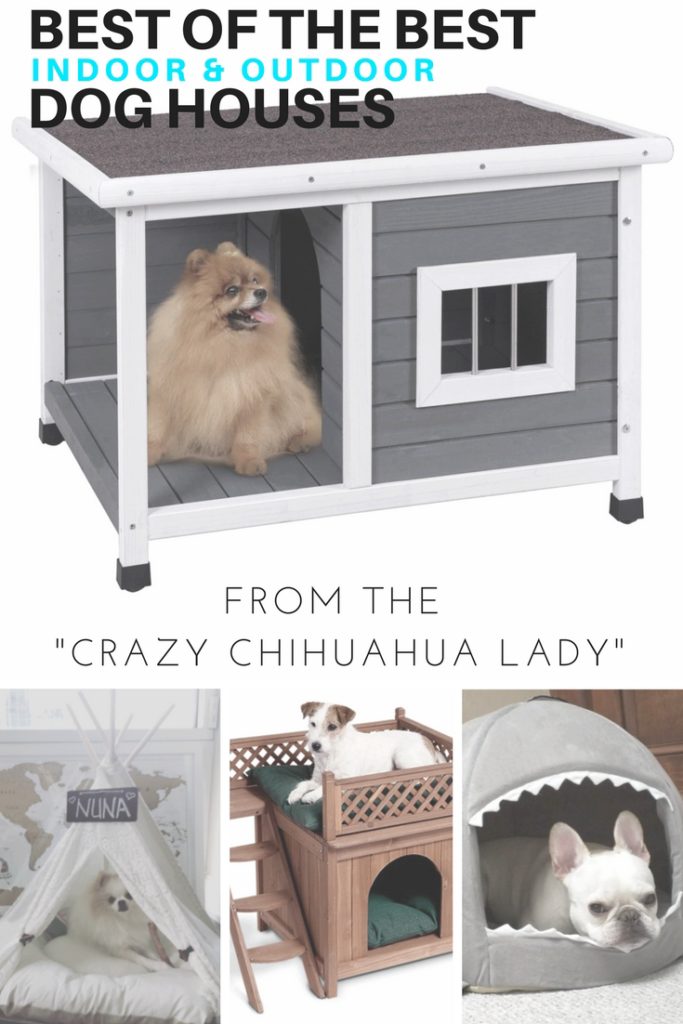 I'll start with the Indoor Dog Houses. These aren't as rugged, but their cute level is extra high.
The Black & White Softsided Dog House– for a toy sized dogs, it's cute and soft. Too bad the "window" is fake.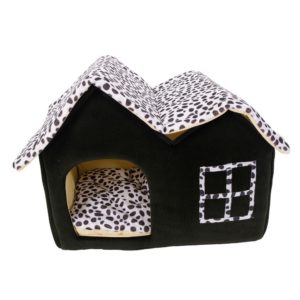 The Pink Swirl Soft Sided Dog House– for toy sized dogs (2-3 chis). Super girlie girl!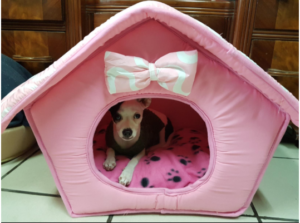 The Shark Softsided Shark Bed– multiple sizes and this one is almost half the price I've seen at multiple stores! My daughter has this bed in her room and two chis fit in together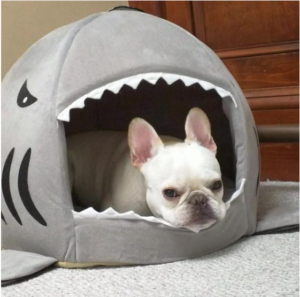 The Craft Wood Dog House/Kennel– it says indoor/outdoor, but my Mom has one and it's not something that I'd put outside. Works great for indoors, she's had it for almost 5 years now. It was easy to put together, no tools required. Both of her chis sleep in there, so it's a nice size. Comes in Pink and Blue
The Teepee Dog House– If you order the smaller size, it would fit 2 chis. One of my clients has this and she posts the cutest IG photos all the time of her pups snuggled up in it!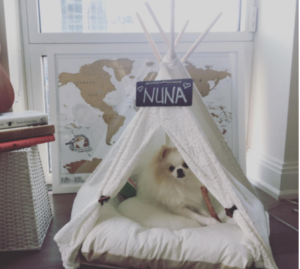 The Two Story Wooden Indoor/Outdoor Dog House "Room With A View"– I like to call this a dog house (my favorite one!) but cats love it just as much. A friend of mine breeds Persians and they love this house too. The finish on the wood is so nice, I only take it outside for a couple hours on a really sunny day. Only downside is that the stairs are very narrow and it's highly recommended that you get the ramp and use it in place of the stairs for dogs. I use the ramp here but my best friend just uses the stairs, she just has the one chi (how do you own just ONE chi?!?)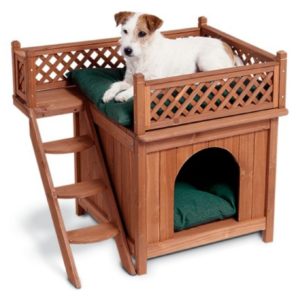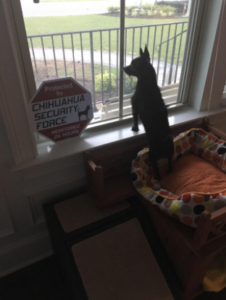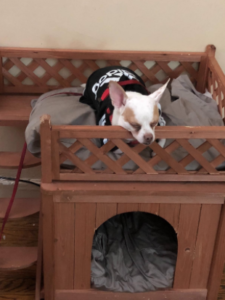 The Indoor 2 Story Two in One Dog House with Kennel– I like to call this one the "Room With A View, When You Aren't In Jail". Almost just like the house above but with wider stairs and the ability to use the lower room as a kennel. It comes in gray with white trim or unpainted, in case you are feeling crafty!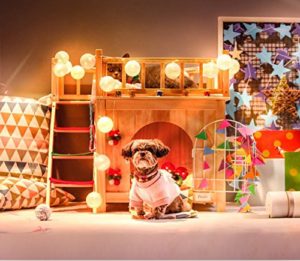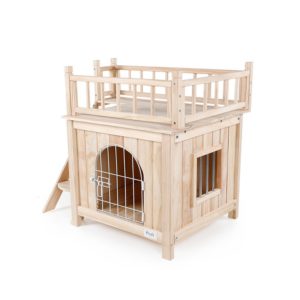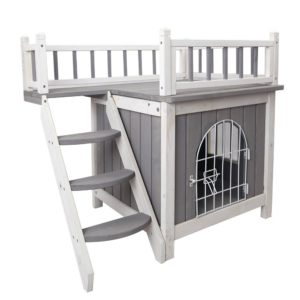 The Outdoor Dog House with Porch– This is a great house for someone with 2-3 small dogs or 1 medium dog. It has great ratings and everyone says it's very easy to assemble. My neighbor has this one and her pups love to lay on the "porch" because the wind can blow under. Keeps them cool on a hot Texas day.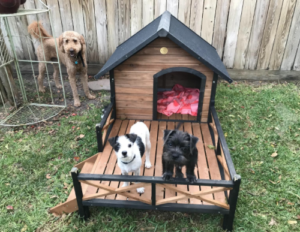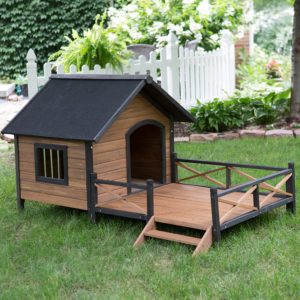 The Tangkula Wooden Weatherproof Outdoor Dog House– this house is awesome for outside because it's really easy to clean the inside. I don't know about you, but my dogs don't wipe their paws before entering their dog house. I hate cleaning the dog house we currently own. This one is next on my list. I'm tired of squeezing through that little opening to make sure I've gotten it properly wiped down.