Christy Leach 713-899-8208 bonbonchihuahuas@gmail.com
***Why settle for average – Bring home the highest quality***
Rare markings & colors, beautiful big appleheads, short noses, square bodies with short legs – the finest Champion Bloodlines
Website is updated daily
**Help support our favorite dog rescue PeaceLoveDogs**
---
Bowie

male – black and white spotted – ultra soft smoothcoat, like velvet – applehead – cobby body – AKC Champion Bloodlines – playful and outgoing
will be LITTERBOX and PEE PAD TRAINED
*PUPPIES ARE MUCH SMALLERTHAN THEY APPEAR IN PHOTOS*
$3600 w/ Limited AKC paper
on HOLD for Charlotte in California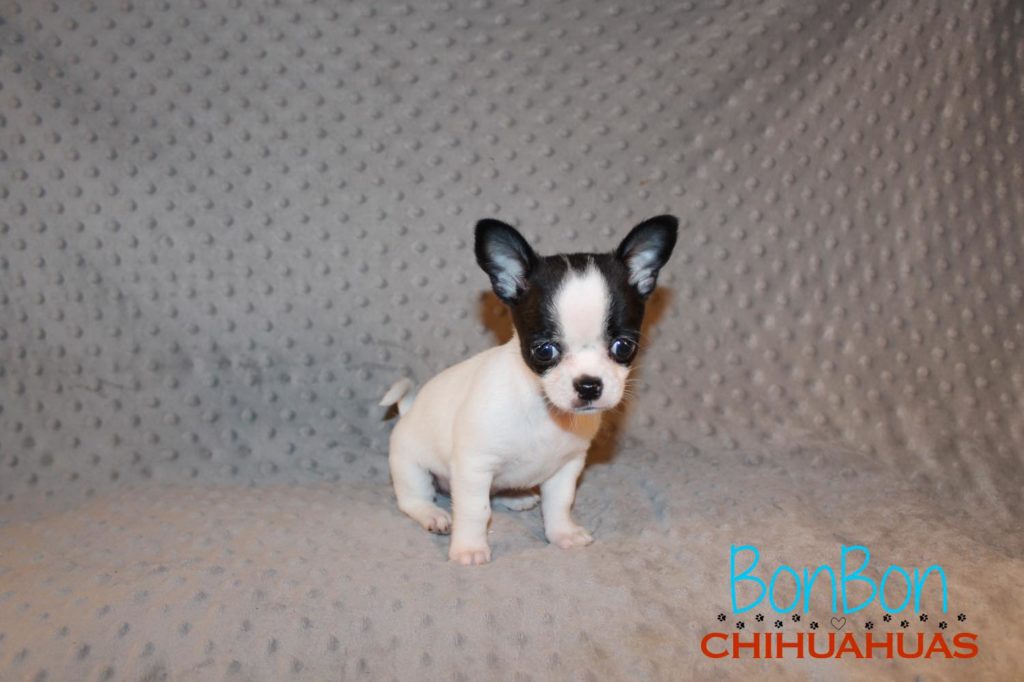 Travis
male – blue sable cream with white markings – blue-gray eyes – longcoat – applehead – cobby body – AKC Champion Bloodlines – very playful personality
will be LITTERBOX and PEE PAD TRAINED
*PUPPIES ARE MUCH SMALLER THAN THEY APPEAR IN PHOTOS*
$3800 w/ Limited AKC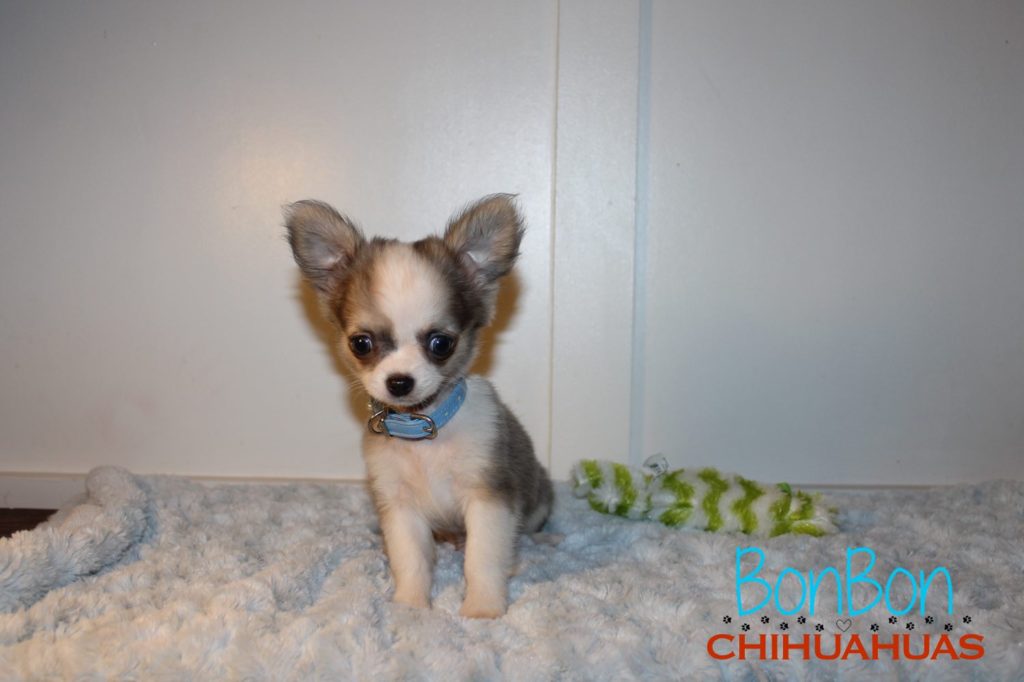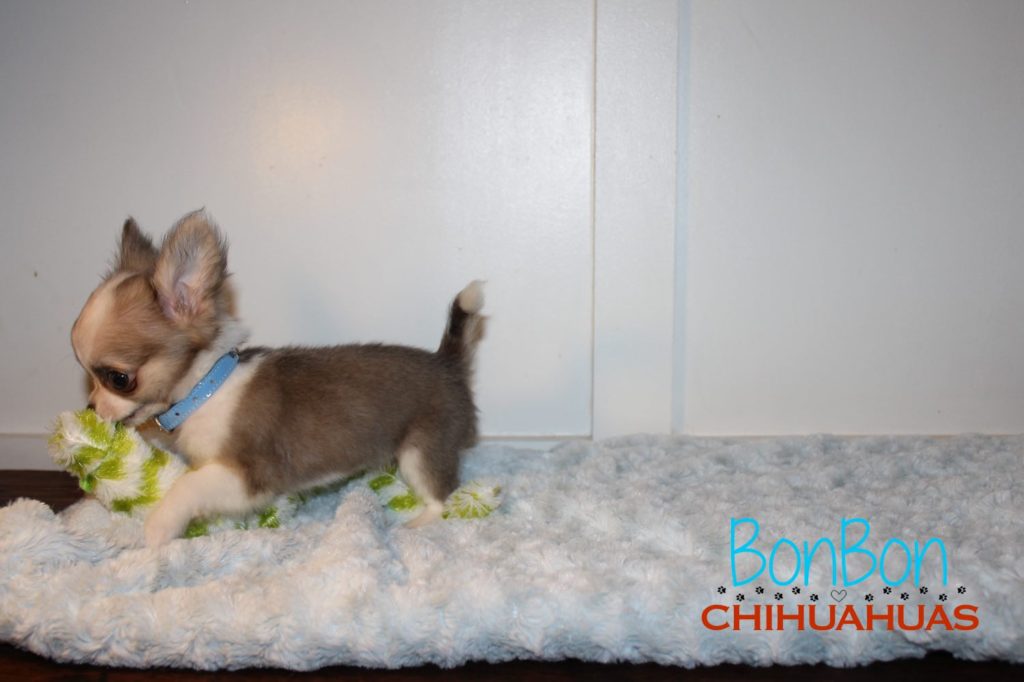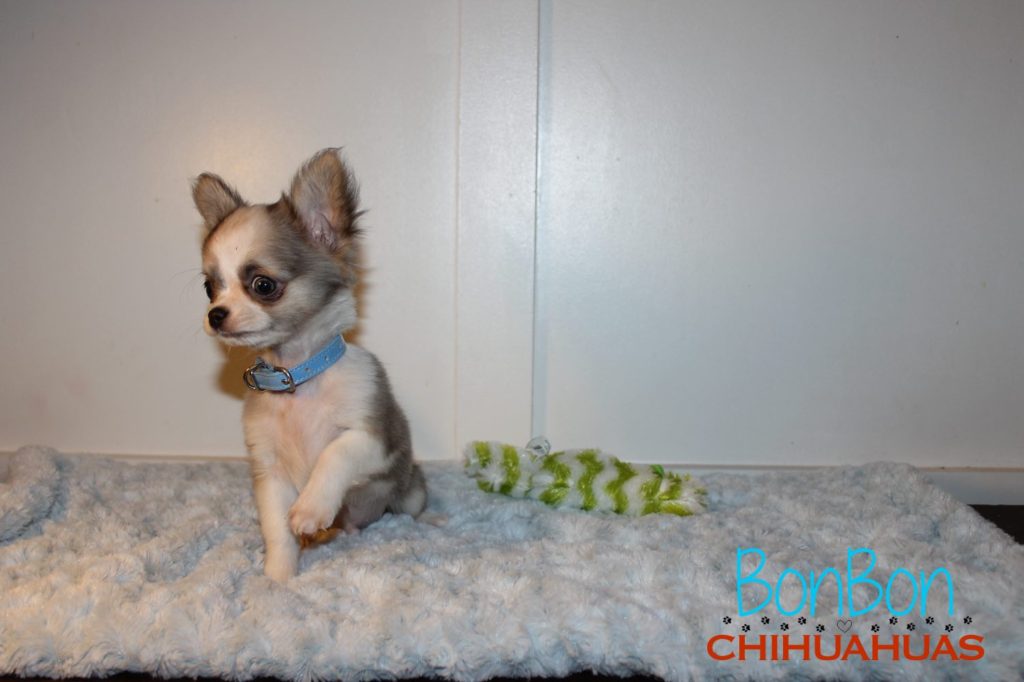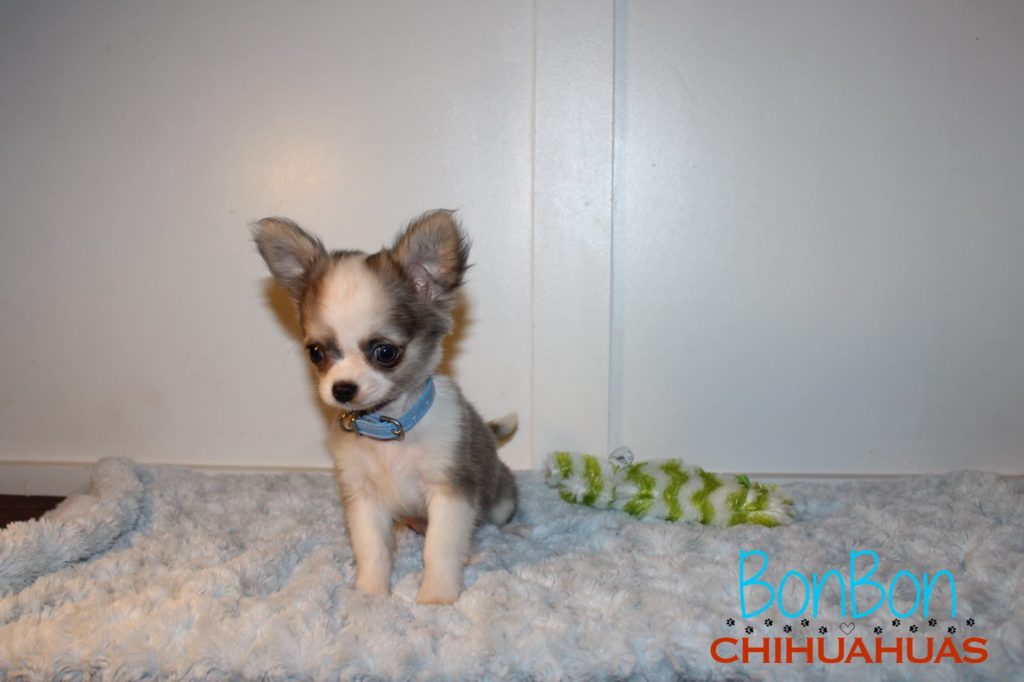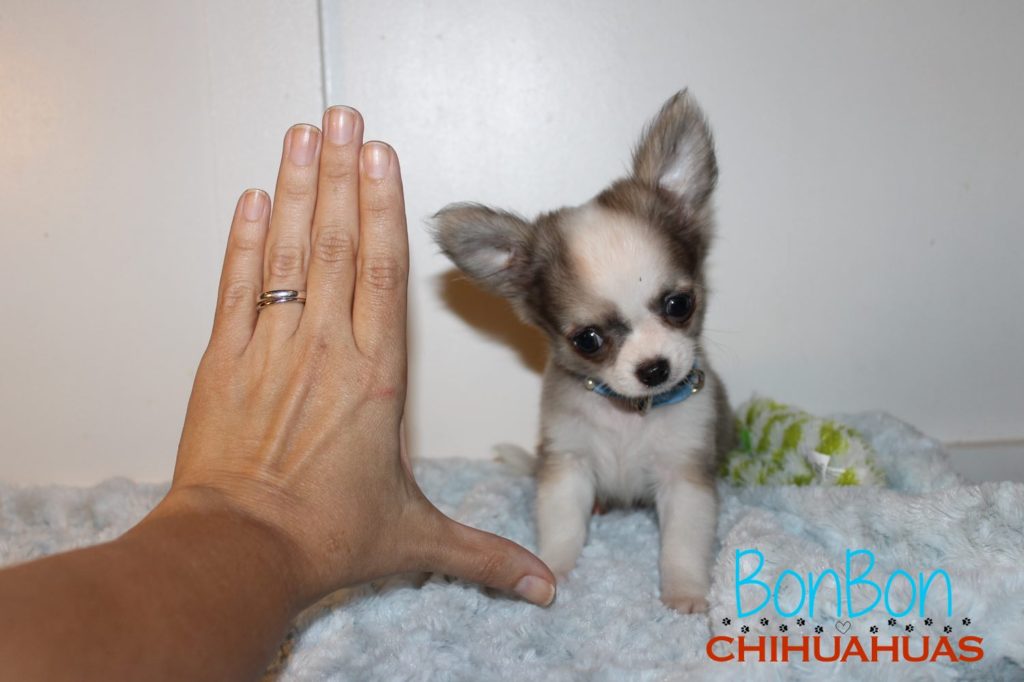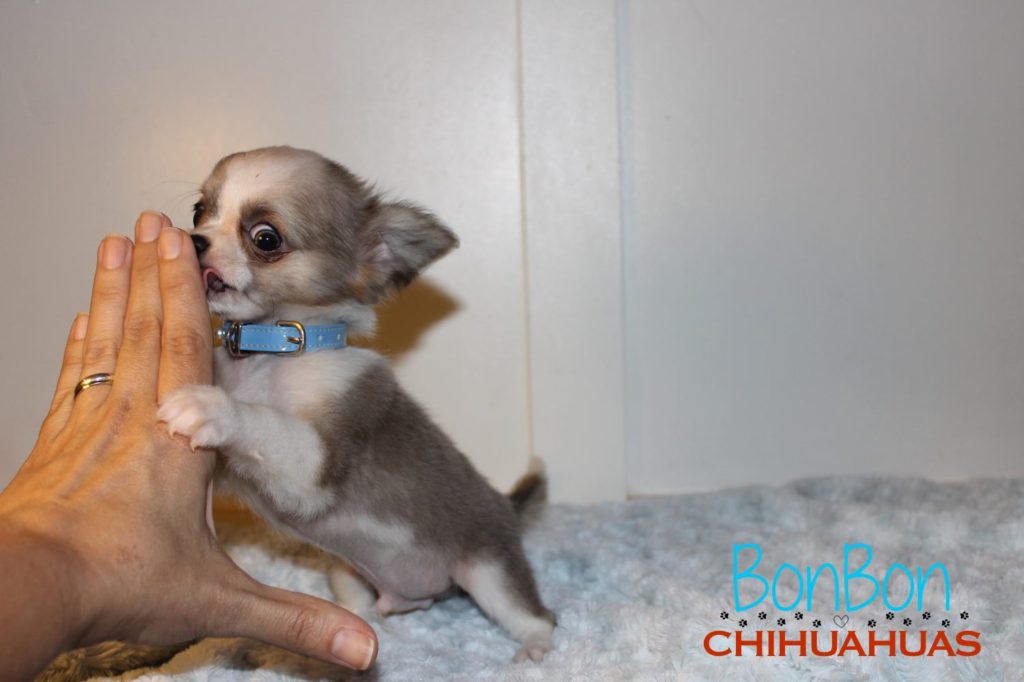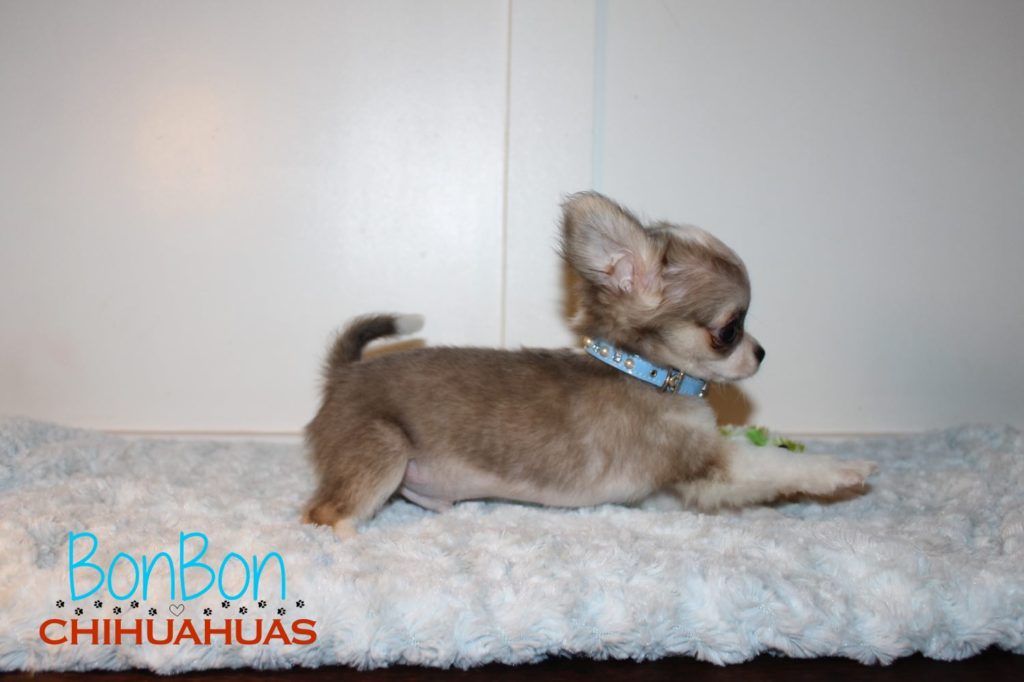 Crockett
male – chocolate with white markings – hazel eyes – smoothcoat – applehead – cobby body – AKC Champion Bloodlines -laid back personality, total snuggle bug
will be LITTERBOX and PEE PAD TRAINED
*PUPPIES ARE MUCH SMALLER THAN THEY APPEAR IN PHOTOS*
$3800 w/ Limited AKC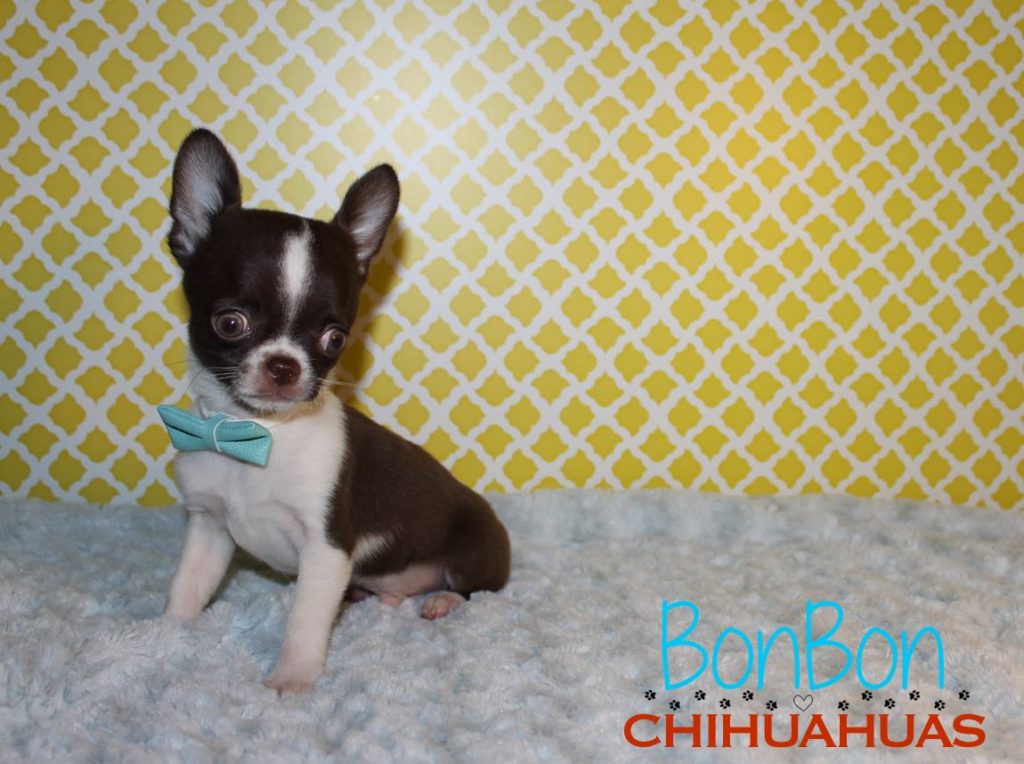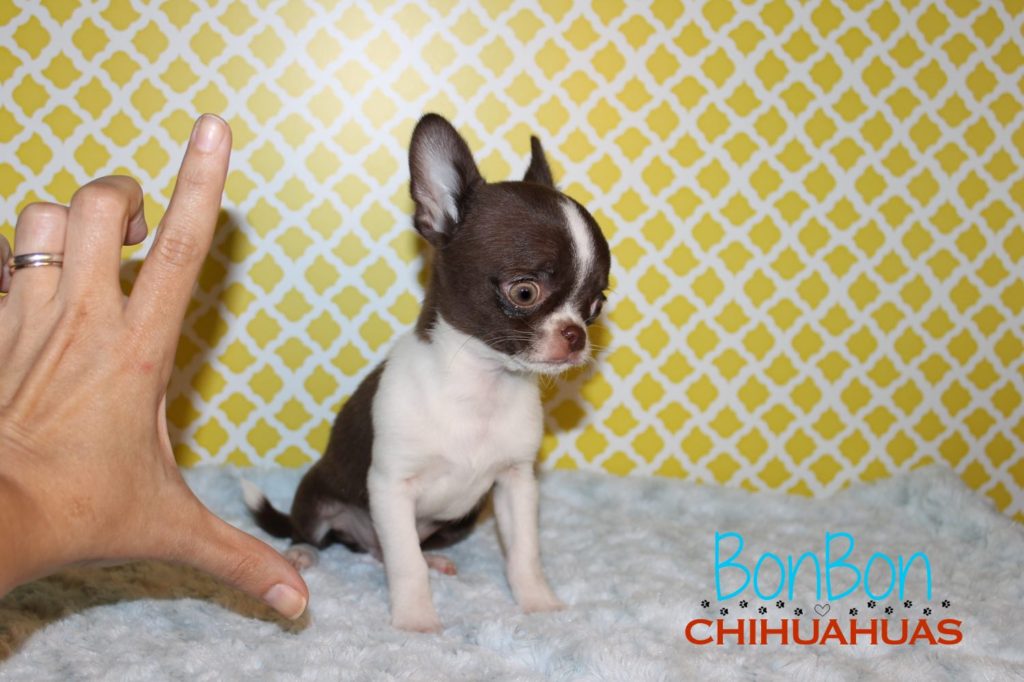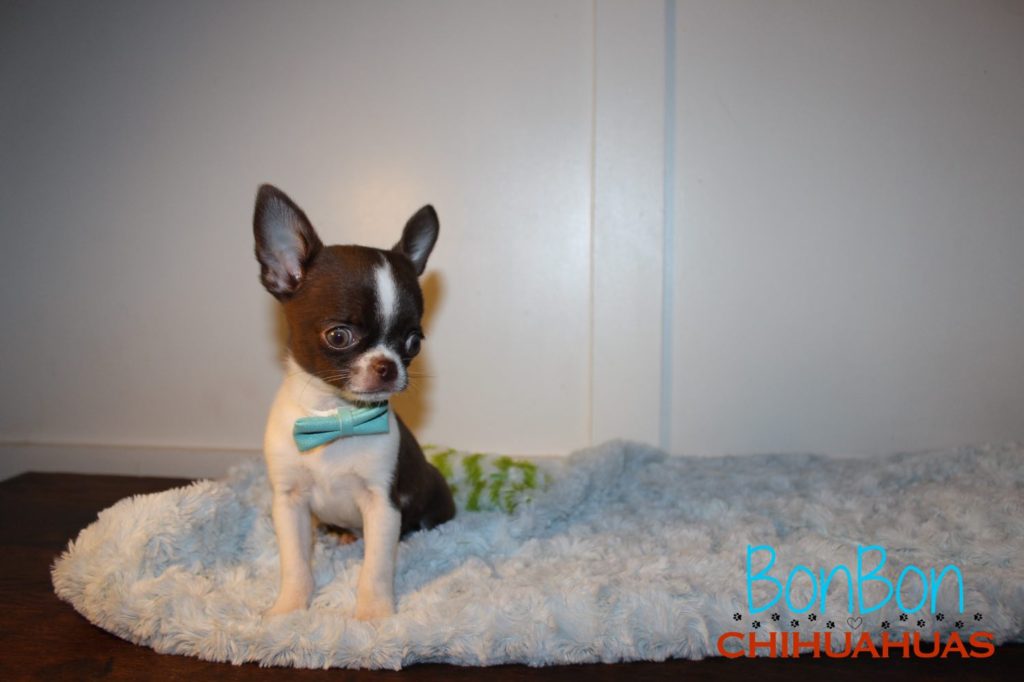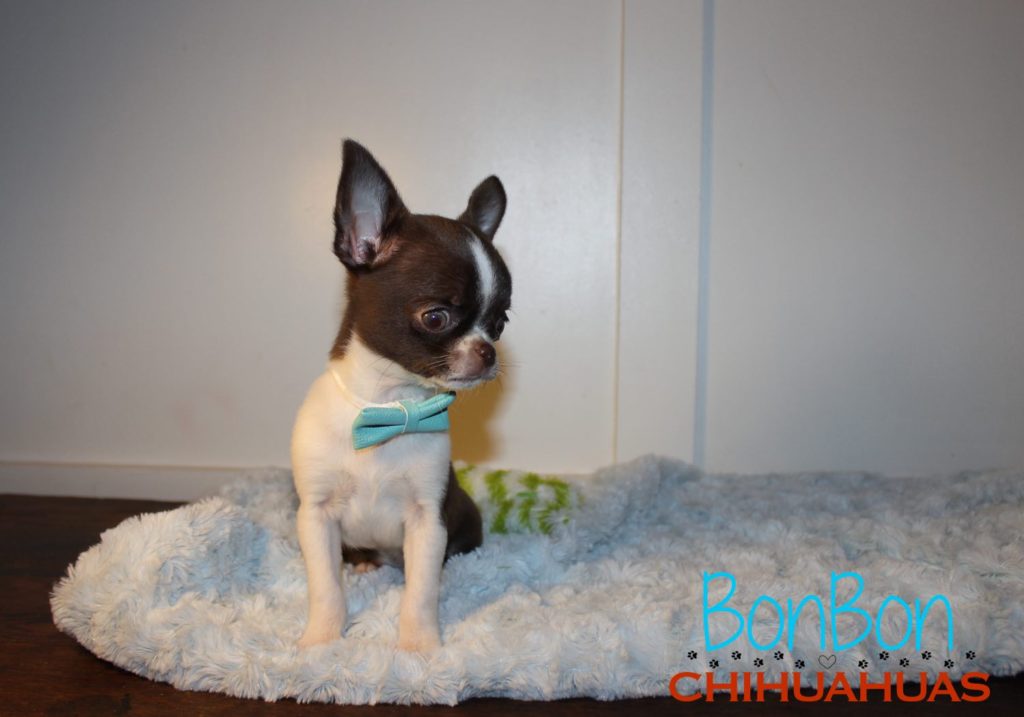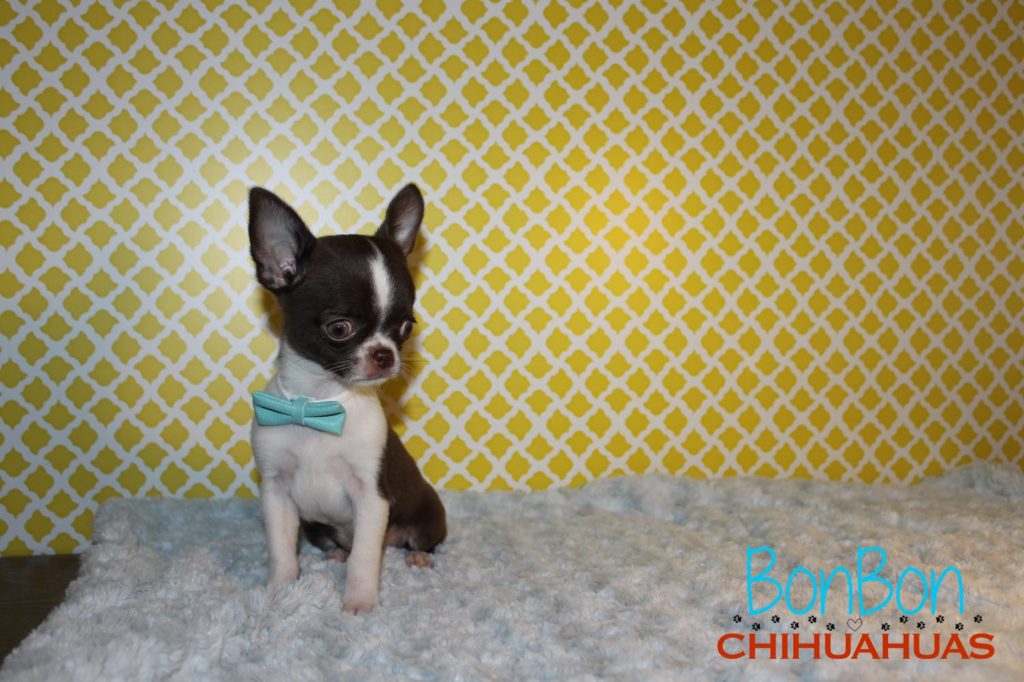 Lucky
female – black with white markings – smoothcoat – applehead – cobby body – AKC Champion Bloodlines – very small size
will be LITTERBOX and PEE PAD TRAINED
*PUPPIES ARE MUCH SMALLER THAN THEY APPEAR IN PHOTOS*
$3800 w/ Limited AKC
on HOLD for Charlotte in California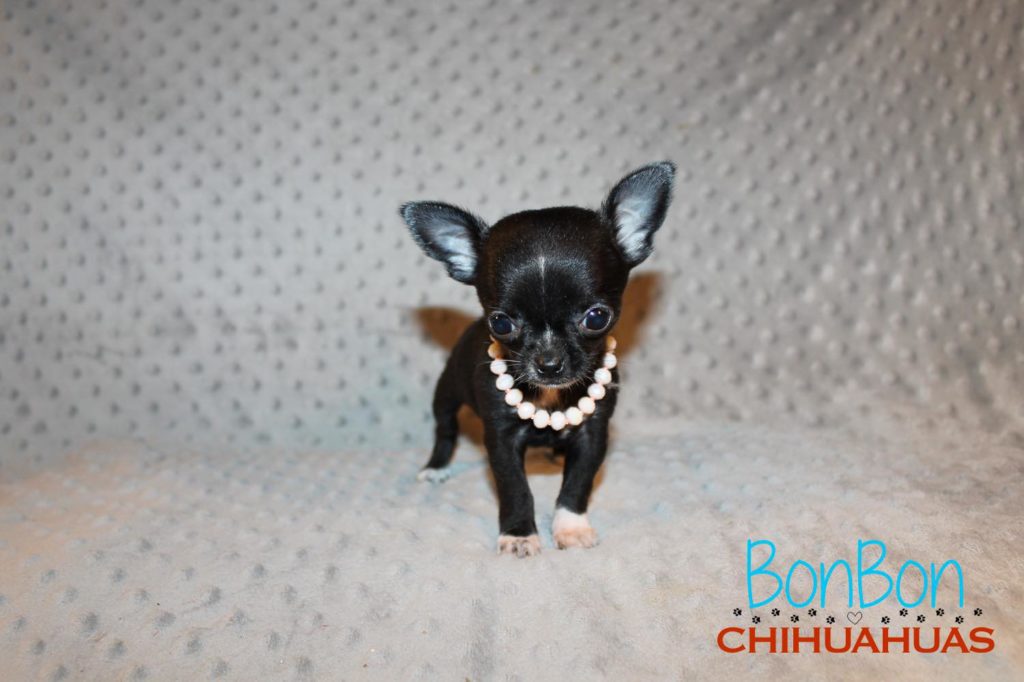 Emerald
female – black with white markings – smoothcoat – applehead – cobby body – AKC Champion Bloodlines – VERY TEENY TINY SIZE
will be LITTERBOX and PEE PAD TRAINED
*PUPPIES ARE MUCH SMALLER THAN THEY APPEAR IN PHOTOS*
$4500 w/ Limited AKC
on HOLD for Sherril in Canada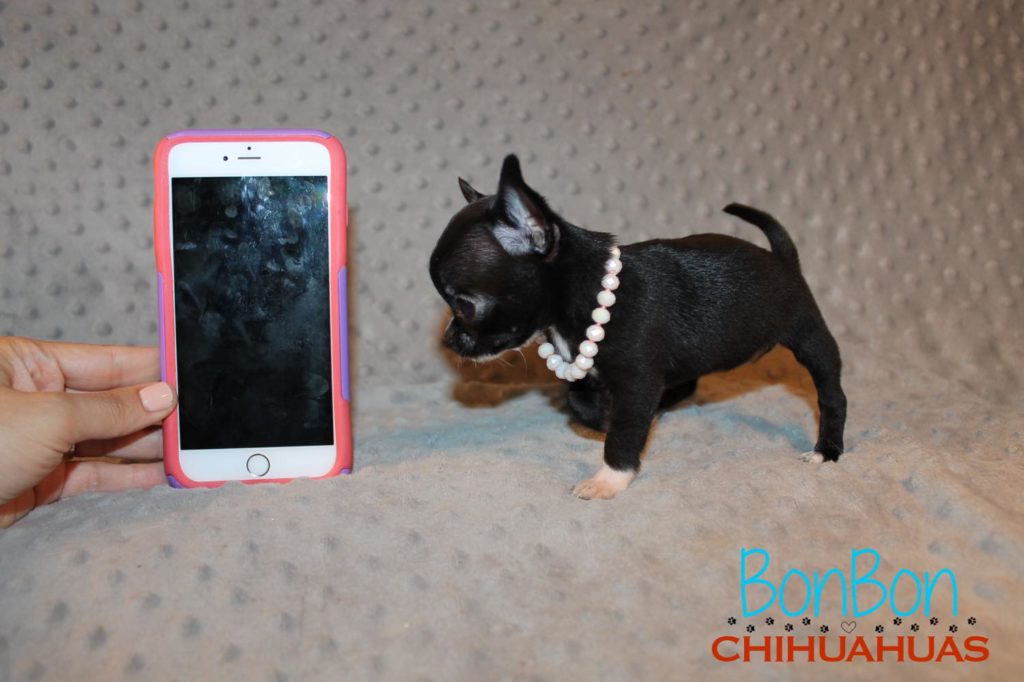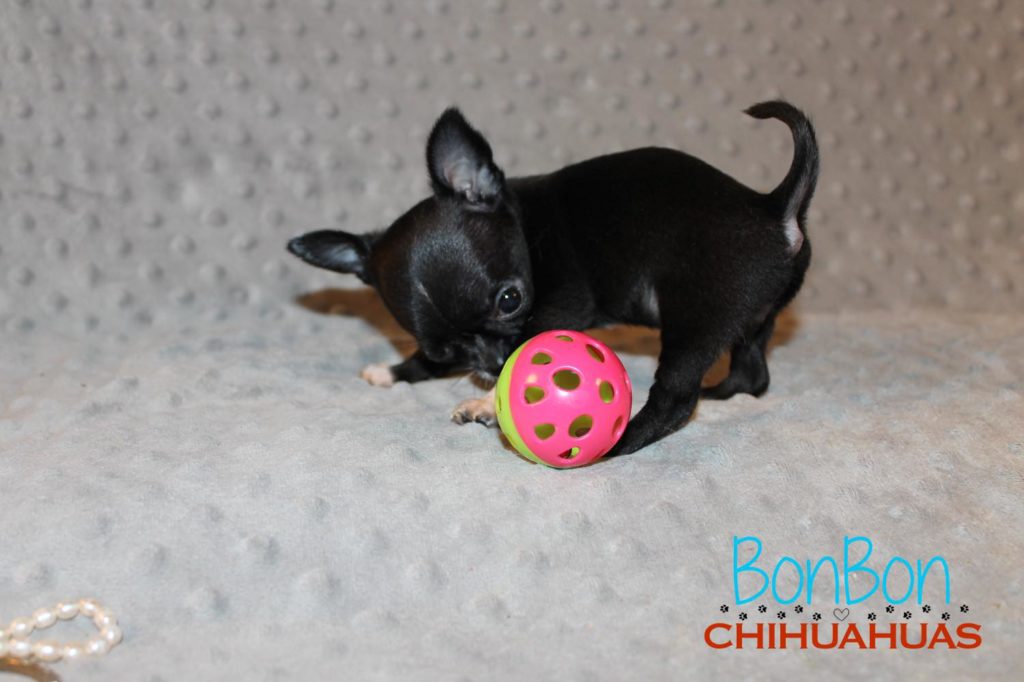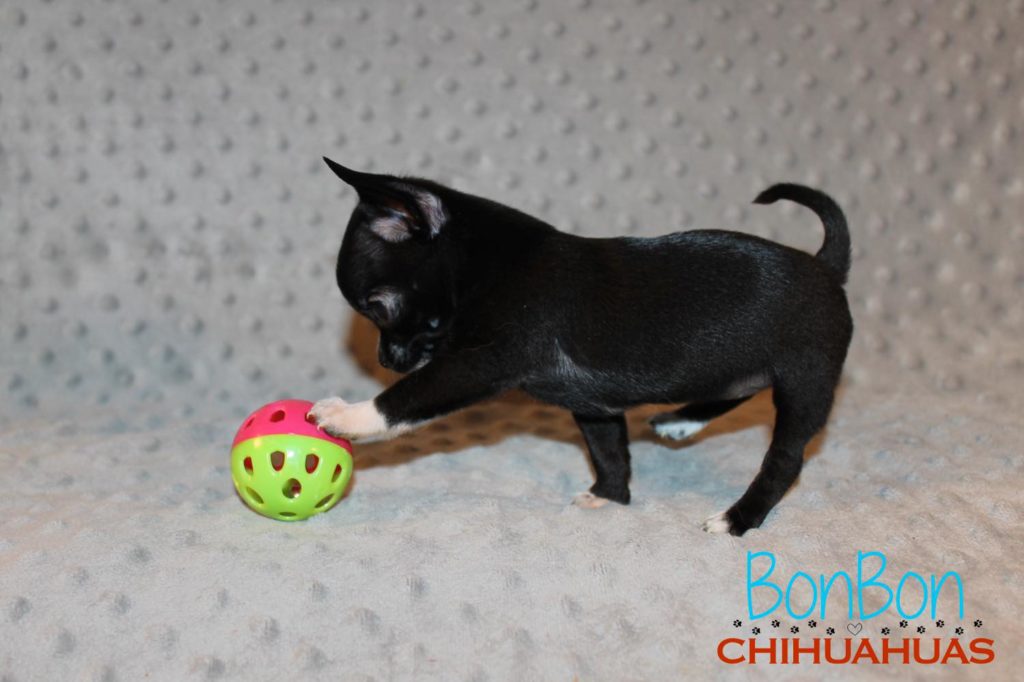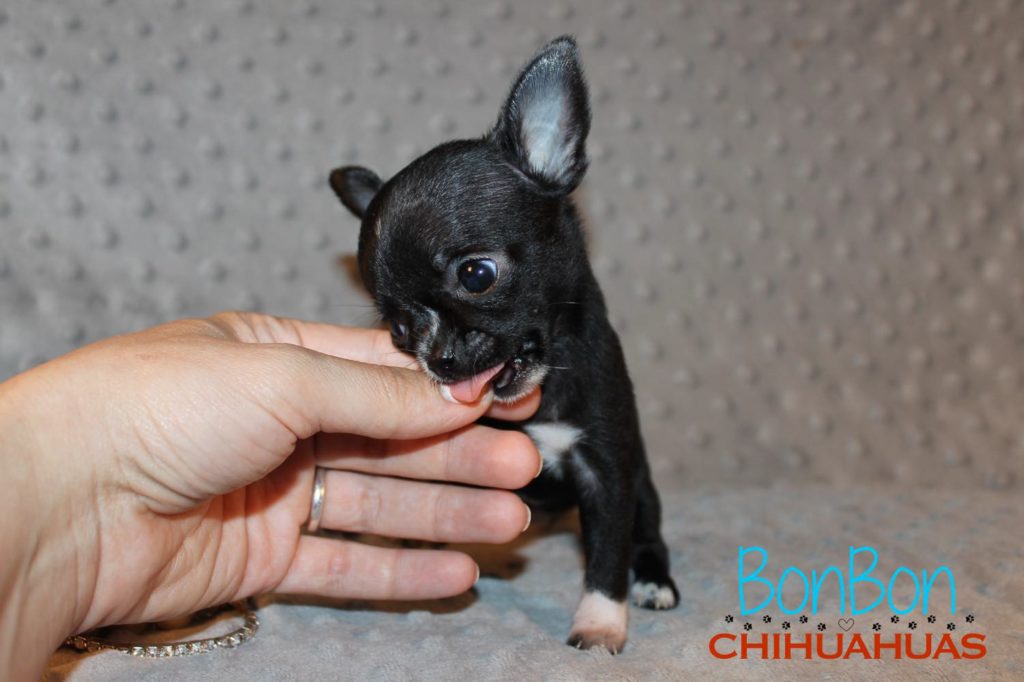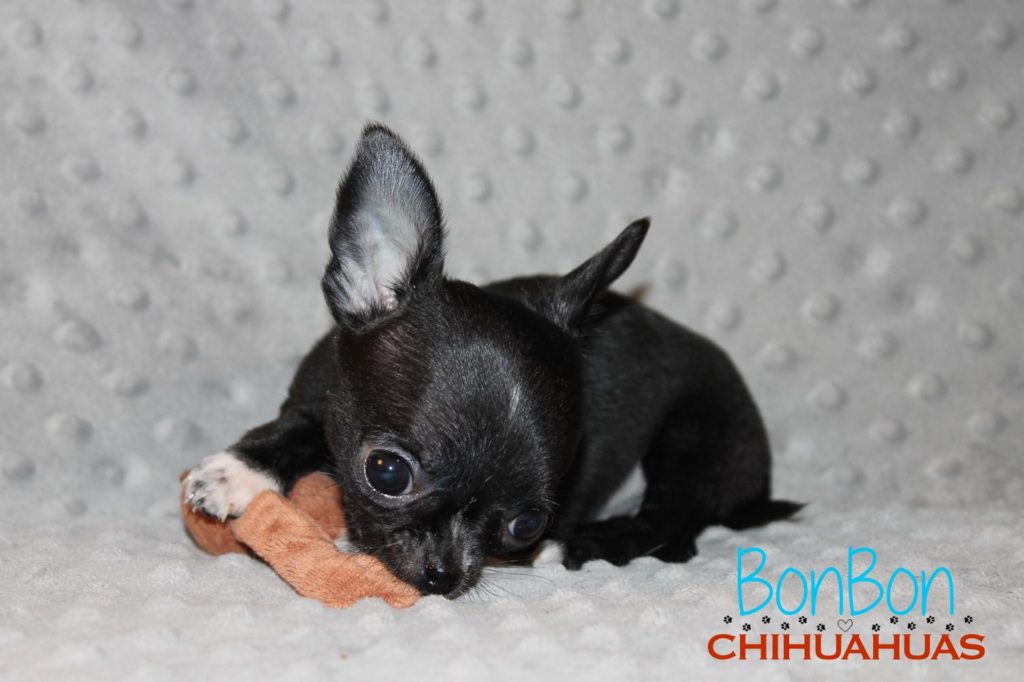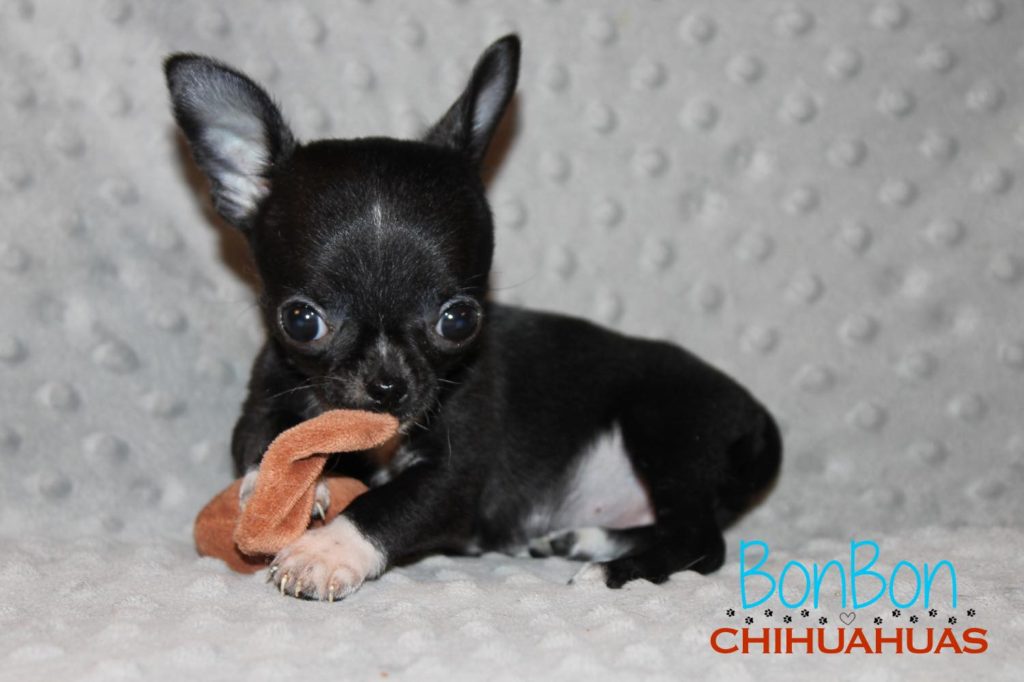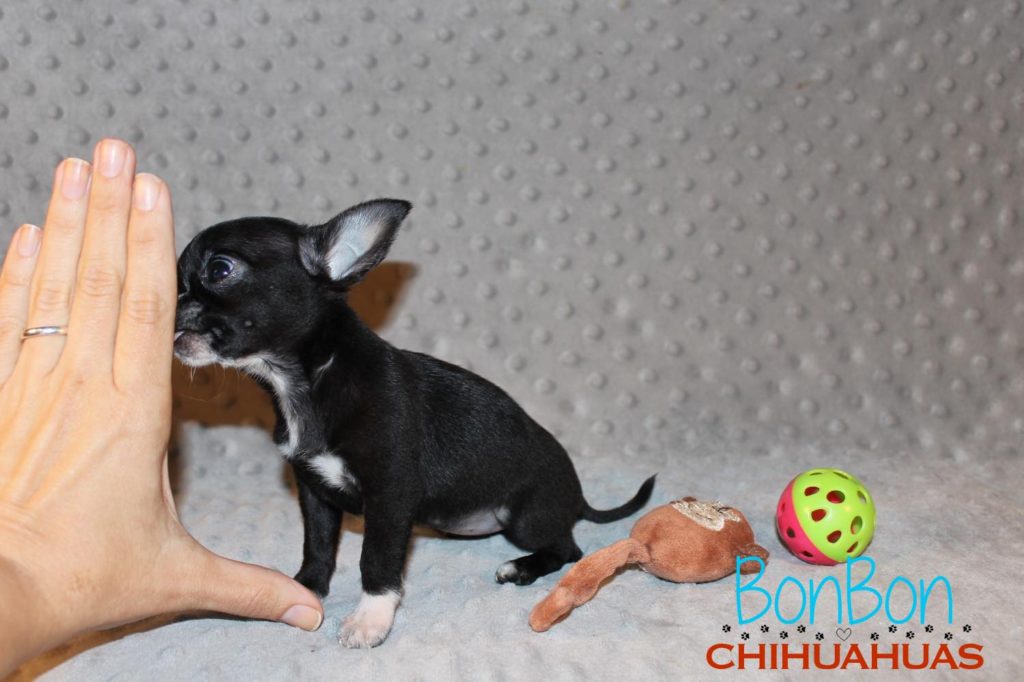 Blarney
male – super pale cream with white markings – smoothcoat – applehead – cobby body – AKC Champion Bloodlines – small size
will be LITTERBOX and PEE PAD TRAINED
*PUPPIES ARE MUCH SMALLER THAN THEY APPEAR IN PHOTOS*
$3600 w/ Limited AKC
on HOLD for Michelle in The Woodlands, this is her 2nd BonBon!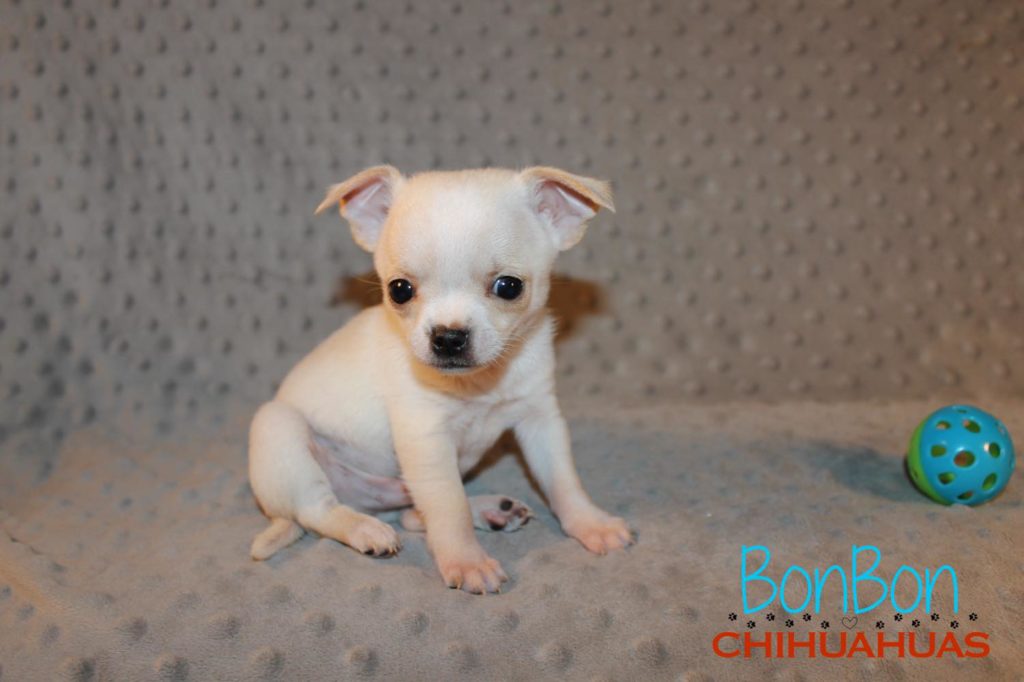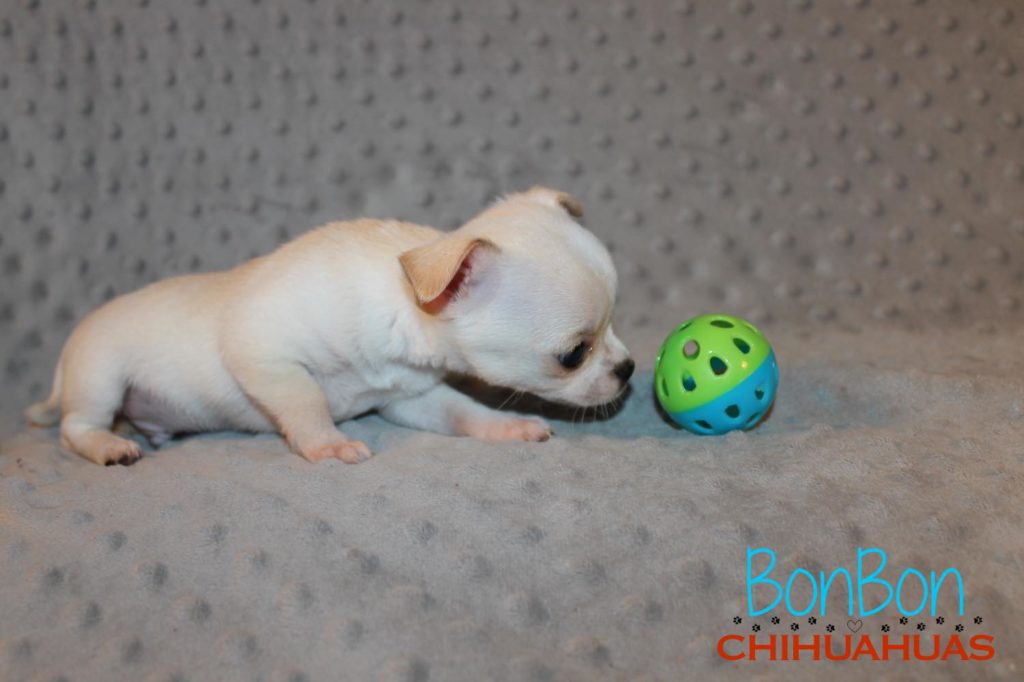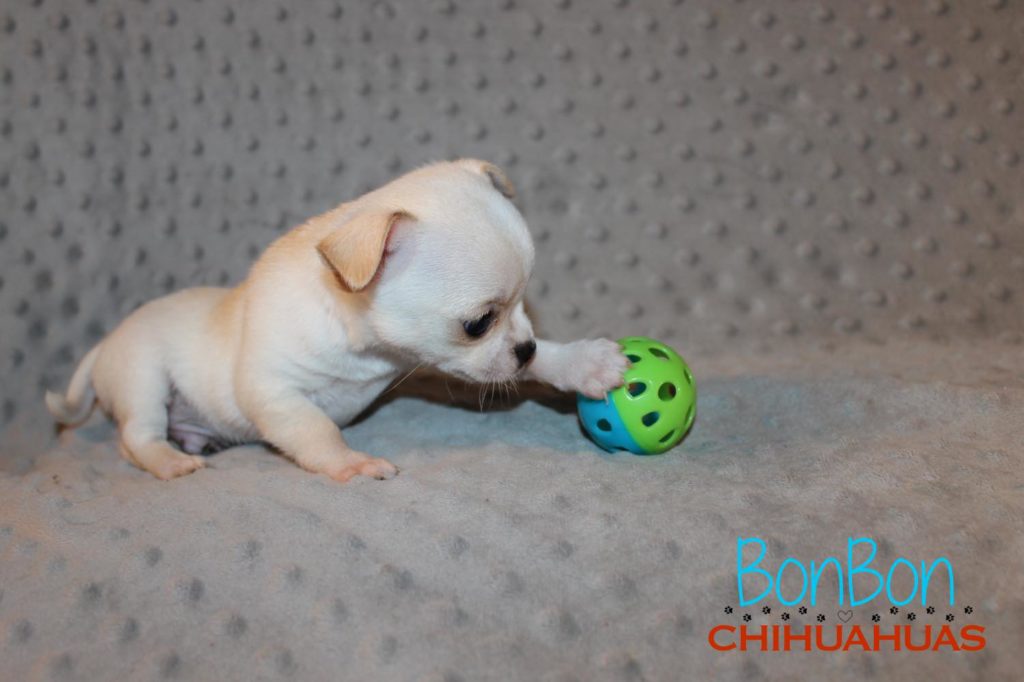 Christy Leach
Visit us in historic Alvin, Tx 713.899.8208 All images and information on this web site belong to BonBon Chihuahuas and is not to be reproduced in anyway, shape or form.
BonBon Chihuahuas ©Copyright 2008-2019 All Rights Reserved. No part of this web site maybe taken without the express consent of Christy Leach, BonBon Chihuahuas.