Newborn Chihuahua Puppies
Christy Leach 713-899-8208 BonBonChihuahuas@gmail.com
WEBSITE IS UPDATED DAILY
Audrey x Outlaw
Born 7-23-17
This litter has been HAND RAISED. Mom had health problems after a c-section and was unable to nurse. I hand fed these puppies every 2-3hrs for the first 3wks. Using a combination of bottle feeding and using another mom, Hannah, help nurse them. She never did "adopt" them as her own, so I played the roll of Momma Dog. You'll never meet a litter more socialized that these 3 little boys!
Our "Storms" Litter
Hail
Thunder
Lightning (on HOLD for Pam & Dino, this is their 3rd BonBon!)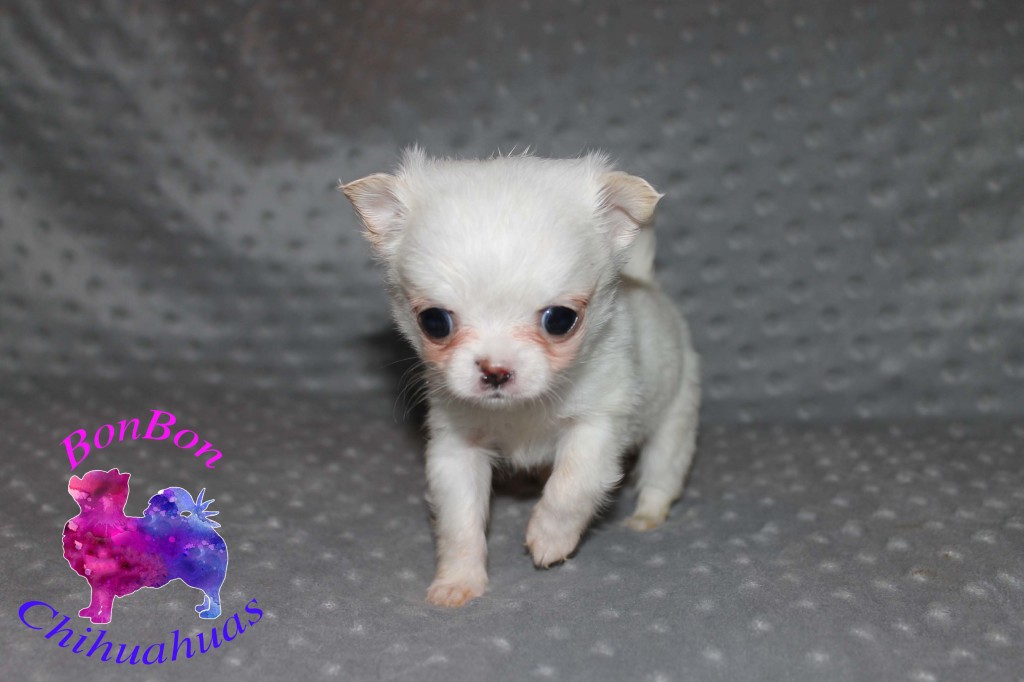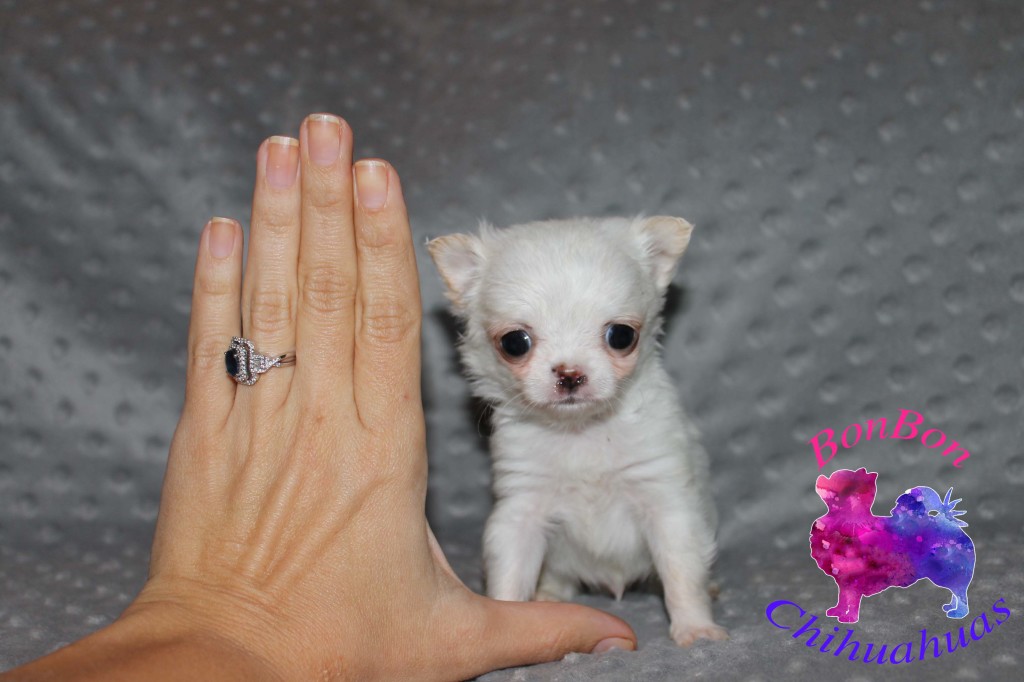 Waiting list for this Litter:
First Pick Female – OPEN
Second Pick Female– OPEN
First Pick Male – open
Second Pick Male – OPEN
Learn more about putting your name on the waiting list
____________________________________________
Christy Leach
Visit us in
Historic Alvin, Tx
713.899.8208
All images and information on this web site belong to BonBon Chihuahuas and is not to be reproduced in anyway, shape or form. BonBon Chihuahuas ©Copyright 2008-2015 All Rights Reserved. No part of this web site maybe taken without the express consent of
Christy Leach, BonBon Chihuahuas.